World War II Imperial Japanese Army Type 98 Gunto Exterior & Tassel Set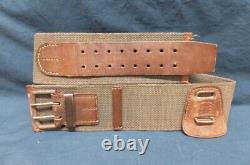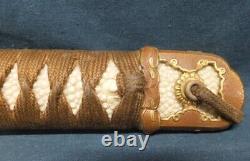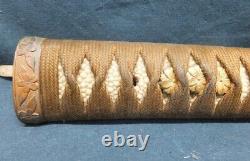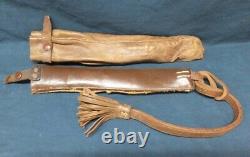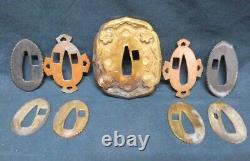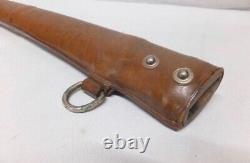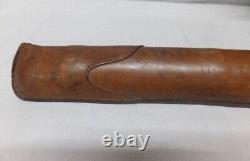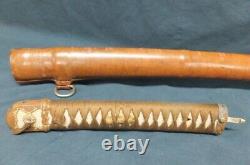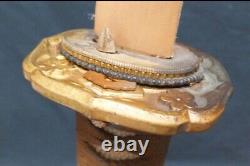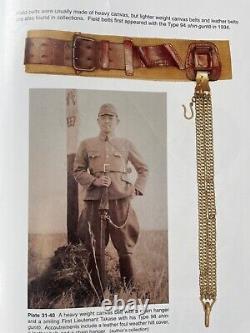 Ww2 imperial Japanese exterior set for military sword. Thank you for viewing our item.
What we have here is an authentic piece of military history from World War II, a set of Imperial Japanese Army's Type 98 Gunto exterior and tassel. The set does not include the iron blade. The Gunto exterior was originally held together by a short handmade connector.
The interior of the exterior is made of wood, and there may be a shortage of metal fittings on the side that secure the grip hook. The item has been stored in its current condition. A leather strap is attached to the bar, but its stitches have come undone. There is also a hole at the top of the thin skin handle cover. Considering its age and use, the set is in a not bad condition.
However, due to use and long-term storage, there is rust on the belt fittings, scratches and stains on the exterior, and blue rust on the tsuba. The size details are as follows. Handle: approximately 25.5cm Exterior: approximately 76.5cm Belt: approximately 98.0cm in length and 7.8cm in width. International Buyers - Please Note. Thank you for your understanding.