WWII Imperial Japanese Navy & Army Marksman Badges, Rare Rifle Shooting Awards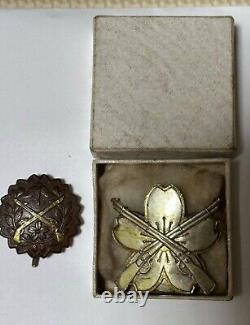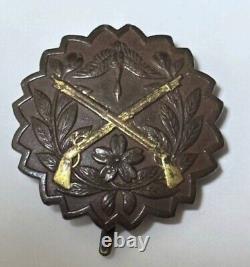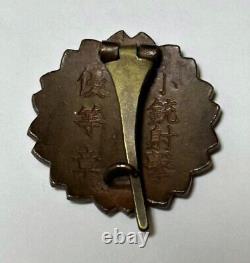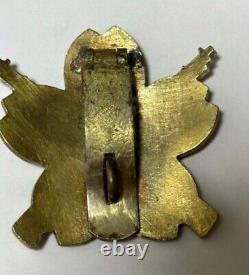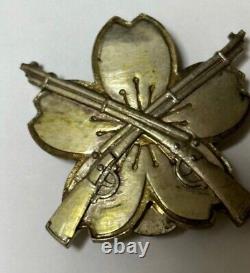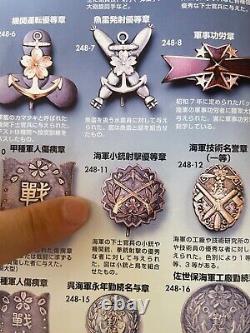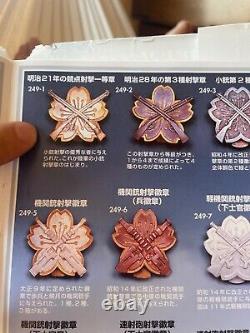 Offering a fantastic find with these Imperial Japanese Navy and Army rifle shooting badges. These rare items were awarded to the superior marksmen of the Japanese forces during World War II. Navy Rifle Shooting Excellence Badge: Given to non-commissioned officers and soldiers who demonstrated excellent shooting skills with rifles, machine guns, and pistols. The design elegantly combines the imagery of a rifle and a bird. Army Rifle Shooting Badge: Presented to soldiers who exhibited superior rifle shooting skills, this badge is a historical cornerstone for Japanese Army marksmanship awards.
These badges represent an incredible piece of military history, testament to the skill and precision of Japanese forces during a turbulent time. Please note, these are genuine items that have endured the test of time. Own a unique piece of World War II history with these marksman badges.
International Buyers - Please Note. Thank you for your understanding.