WW2 WWII Imperial Japanese Manchukuo War National Foundation Merit Medal Militar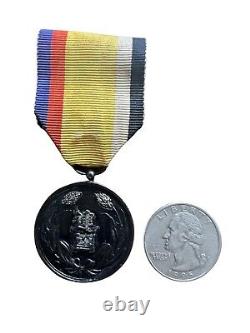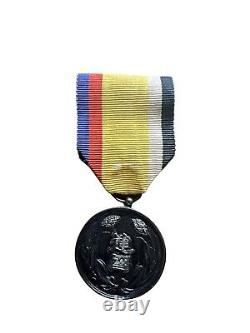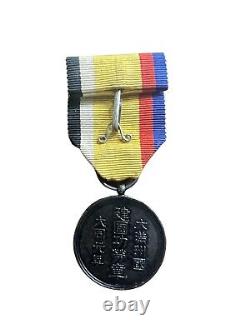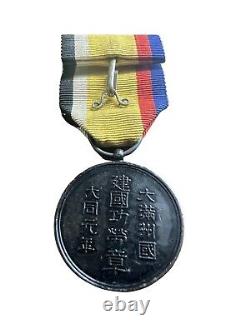 This pre WWII Imperial Japanese Manchukuo National Foundation Merit Medal is a rare and valuable collectible for Militaria enthusiasts. It was awarded to Japanese soldiers during World War II (1939-45) who were fighting in Manchukuo, a puppet state of Japan.
The medal was meant to honor their contributions to the Manchukuo National Foundation. This original medal is from Japan and has a unique design that reflects the theme of militarism prevalent during that era.
The medal is in good condition and is a great addition to any collection of WW II (1939-45) Original Period Items from Japan. Collectors of Medals, Pins & Ribbons would especially appreciate the historical significance of this rare piece.