WW2 Imperial Japanese Navy, IJN, Officers m1883 Dagger Dirk, Wartime Production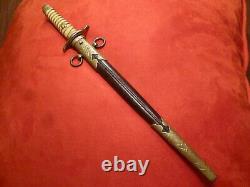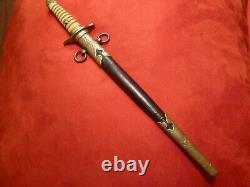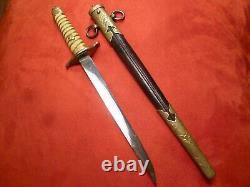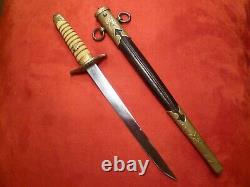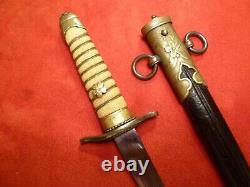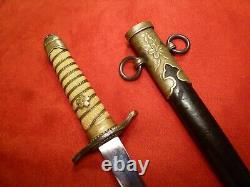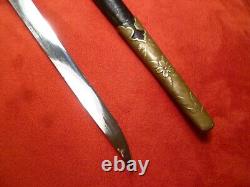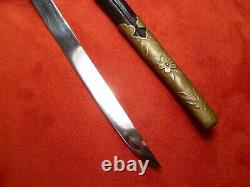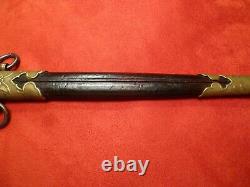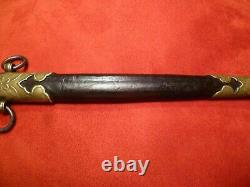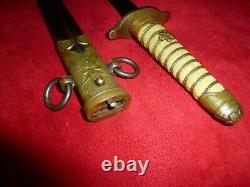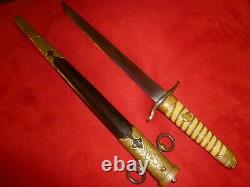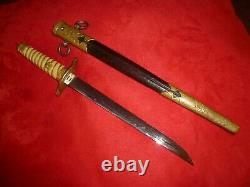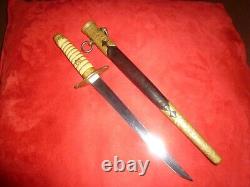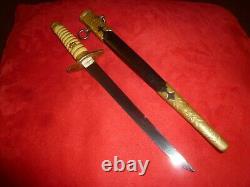 WW2 JAPANESE NAVAL DAGGER WITH SHEATH / SCABBARD, WARTIME PRODUCTION M1883, IN VERY NICE, AS FOUND CONDITION FROM MY LATE FATHERS ESTATE. HE WAS A WW2 NAVY VET WHO SERVED IN THE PACIFIC AND WAS PRESENT AT THE JAPANESE SURRENDER. THE HANDLE / GRIP IS IN BEAUTIFUL CONDITION AND THE WIRE WRAPPING IS INTACT.
THE MUM IS ALSO PRESENT. THE LEATHER SCABBARD / SHEATH IS IN BEAUTIFUL CONDITION. A WONDERFUL ADDITION TO YOUR WW2 COLLECTION. THANK YOU FOR YOUR INTEREST.