WW II Imperial Japanese Navy TYPE 98 SHIP PLOTTER / COURSE CALCULATOR RARE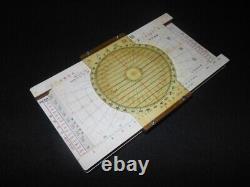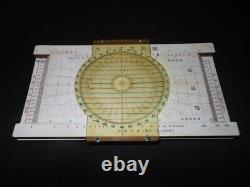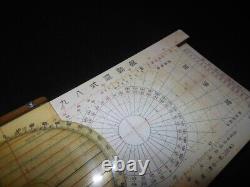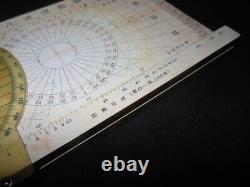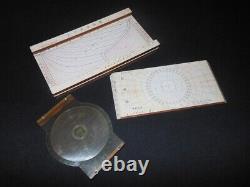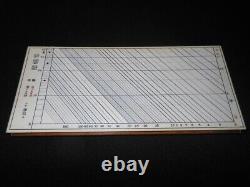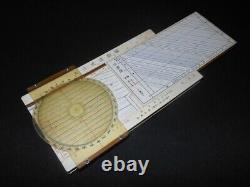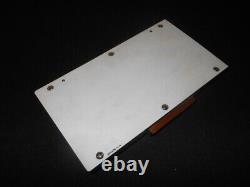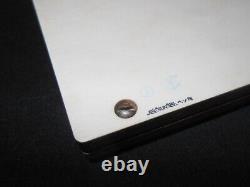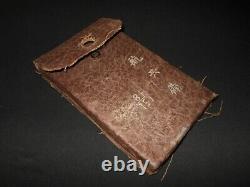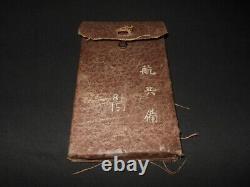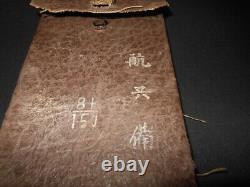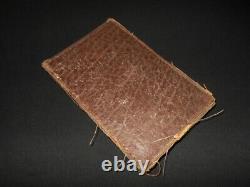 Navigators used this device to accurately plot the directional path to their destination. It would aid in the calculation of time, speed, and distance. Made of a lightweight wood and plastic and dating between 1943 and 1945, this navigational computer is in VERY NICE condition!
Ome marks, scratches and wear, but nothing that detracts. The rear features the Japanese Navy Anchor ink stamp. The case is the original to this item, and indicates, "Navigational Tools". 100% FUNCTIONAL, I have never seen another one like it! Like most Japanese items is an VERY RARE, PERFECT for any collection or display!
Powered by SixBit's eCommerce Solution.