WW II Imperial Japanese Navy Army PILOT FLIGHT GOGGLES A6M GM1 BOXED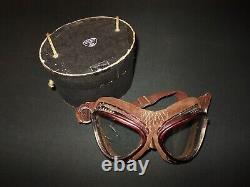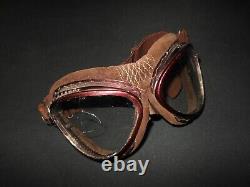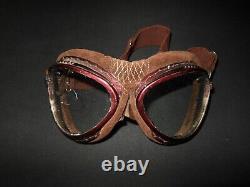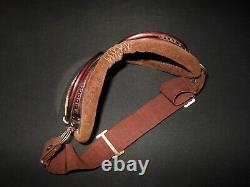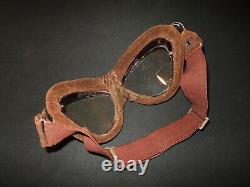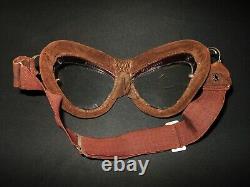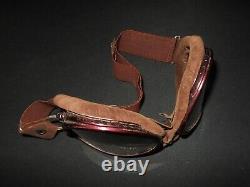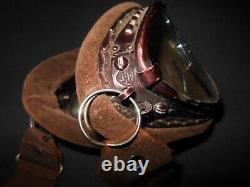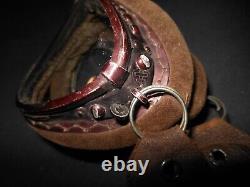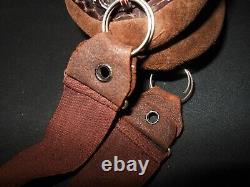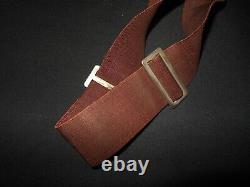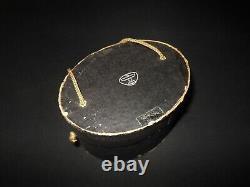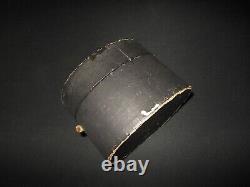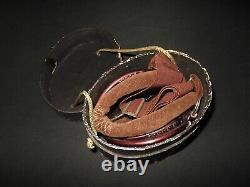 These were used by many fighter and bomber pilots during the war! From the end of WW1 to the 1930s, Japanese aviation was greatly influenced by French, British, German, and American developments. During this period, the Japanese military designed and developed its own "cat's eye" style from 1939 to 1945.
The standard clear glass flight goggles used by the Navy and army air forces used the goggles mainly during take-off and landing, to protect their eyes from dun and debris, and strong wind in the cockpit. In a closed cockpit the goggles could protect the eyes from drafts.
According to former navy pilots, Saburo Sakai and Sadamu Komachi, during flight, goggles were only worn in the cockpit when needed. They stated that the goggles, although necessary, often decreased direct visibility and hampered their peripheral vision. However in a tropical environment such as Rabaul, pilots would track mud into the cockpits on their boots. This mud would eventually turn to dirt, and during flight, and subsequent maneuvering of the aircraft, this dust could get in the eyes.
Sakai further said that he did not wear goggles during dogfights against other fighters, but that he did wear goggles when he attacked bombers only because they shot back, and he wanted to protect his eyes in case of flying shrapnel. The Japanese Navy Air force used seven Cat's Eye styles of flight goggles. Fur mask, electrically heated, and experimental anti-fog. These goggles were of very high quality, and according to Sakai and Komachi, these goggles were all high demand amongst naval night petty officers and above. Fitted between the aluminum frames and velveteen cushions are two curved elliptical glass lenses (2 sandwiched per side), which was an early attempt by the Japanese at safety glass in case the goggles shattered or broke during use.
Both upper corners feature the embossed manufacture logo. Some slight marks and wear, but that is expected, due to the age. No damage to the frames, and they still retain 95% of their original BROWN anodized finish! The elastic straps are still solid, and still retains some of their elasticity!
Sadly, there is a small crack in one of the lenses. Comes complete in the original box, that features a matching manufacture emblem.
A VERY RARE addition to any collection or display! Powered by SixBit's eCommerce Solution.