Worldwar2 imperial japanese army exterior for type98 shin-gunto military sword 3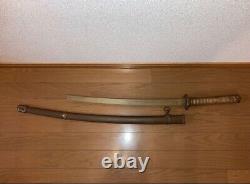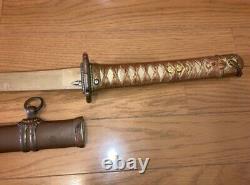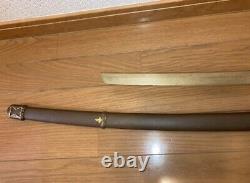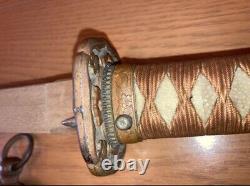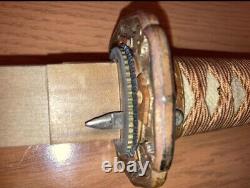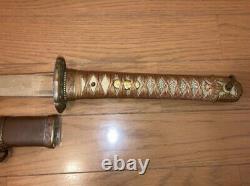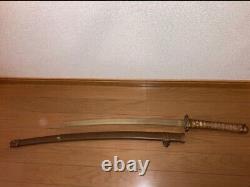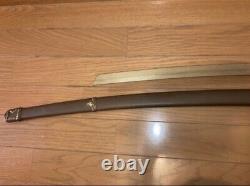 Ww2 imperial Japanese exterior for military sword. Presenting a Rare WWII Japanese Army Type 98 Gunto Koshirae: A True Collector's Gem! Step into the world of World War II Japanese military history with this authentic Type 98 Gunto Koshirae (sword fittings). A must-have for any serious collector or history buff! Featuring an 8-panel iron saya (scabbard).
Overall condition is good, with some minor wear due to age. Please note: The kurikata (knob) may come loose when pulled. Saya length: 74 cm (29.1 inches).
Sori (curvature): 1.7 cm (0.67 inches). Embrace the opportunity to own a genuine piece of WWII Japanese Army history. This Koshirae is perfect for showcasing in your collection or as an exceptional gift for fellow enthusiasts.
Don't let this rare find slip away! Please note: This listing is for the Koshirae (sword fittings) only. International Buyers - Please Note. Thank you for your understanding.